About
Stream Team monitors collect water samples and conduct testing for basic and advanced water quality parameters (physical and chemical) such as  Temperature, pH, conductivity, dissolved oxygen, nitrate, ortho-phosphate, and turbidity. Monitors also document other stream conditions such as water color, odor, and flow levels. Monitoring occurs on the third Thursday of each month.  Once each quarter, sampling also includes testing for e-coli.  The time commitment is approximately 2 - 3 hours, once each month.
MUST BE TEXAS STREAM TEAM CERTIFIED TO CONDUCT TESTING.  TO BECOME CERTIFIED VISIT 
http://www.meadowscenter.txstate.edu/Service/TexasStreamTeam/citizenscientists.html
Registration
Registration Opened
Registration Closes
Any time before each end date or when space runs out.
Requirement Details
Stream Team Volunteers must be certified by Texas Stream Team as a water quality monitor. See http://txstreamteam.meadowscenter.txstate.edu/monitors/become-monitor.html
for information on how to become certified.
GivePulse
159 Positions Filled
|
76 Impacts
|
196 Hours
Wall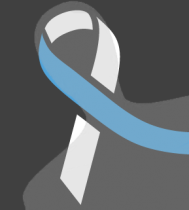 Donna Taylor wrote on March 17th, 2020
Hi Team,
The Cibolo Nature Center and Farm has closed the visitor center and offices and is asking staff to work from home to the greatest extent possible. The trails of course are still open and available to the public.

With that being said, we will not have our regular water quality monitoring in a large gathering like we normally do. I still would like the sites monitored though, so if any of you want to monitor, please send me a note and we will coordinate a date when I will be in the office and you (or you and I ) can take the kit out and do the sampling.