About
We need help with graphics, blogging, and web production. We'll provide you with a Photoshop template, instructions, and a deadline; and/or a log in with instructions on what pages or edits to produce in WordPress and HootSuite.

For graphics, we need images of our donors and recipients to go along with the various donations or needs that come our way.

For social media, we need help scheduling thank yous, informative articles, and bloggers to write posts.

Web producers will help create landing pages for our donors and recipients, which will show such basic details as mission statement and how they either help or benefit from Keep Austin Fed.
GivePulse
18 Positions Filled
|
11 Impacts
|
30 Hours
Wall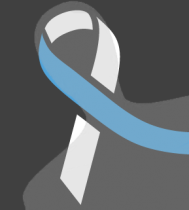 Joseph de Leon wrote on February 18th, 2014
As we grow, we need to be mindful of our image. That's why we need a social media and graphics policy. Boring! But that's what happens when you have 125 volunteers, 15 donors, and more than 20 drop-off sites -- ya have to get organized.

It'll help us present a consistent message and help us focus on our message across platforms. These people are already working individually on graphics and social media: Daniel Douangkesone, Joseph M. de Leon, Karla Njathi, Katy Mendez, Keena Miller, Kristen Barchers, and Mona Pitts. Let's communicate, establish standards, and rock it.